Updated March 15, 2009, photos taken some time in February

Rock 'n Roll Baby!!
Updated March 1, 2009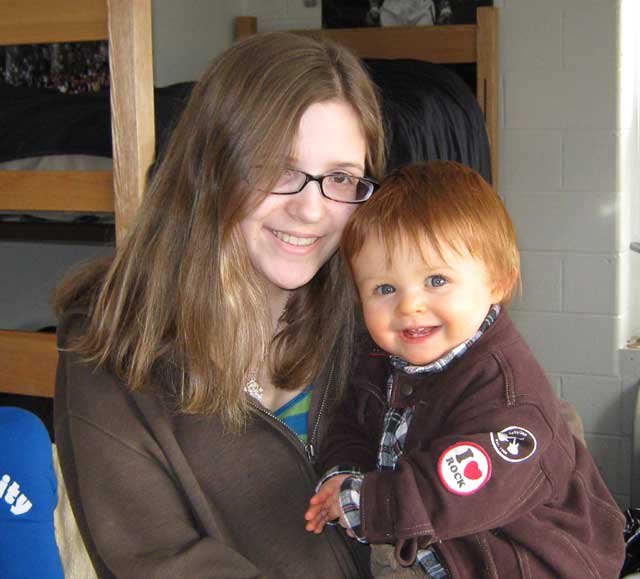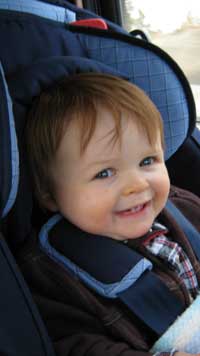 First Road Trip, Feb 28!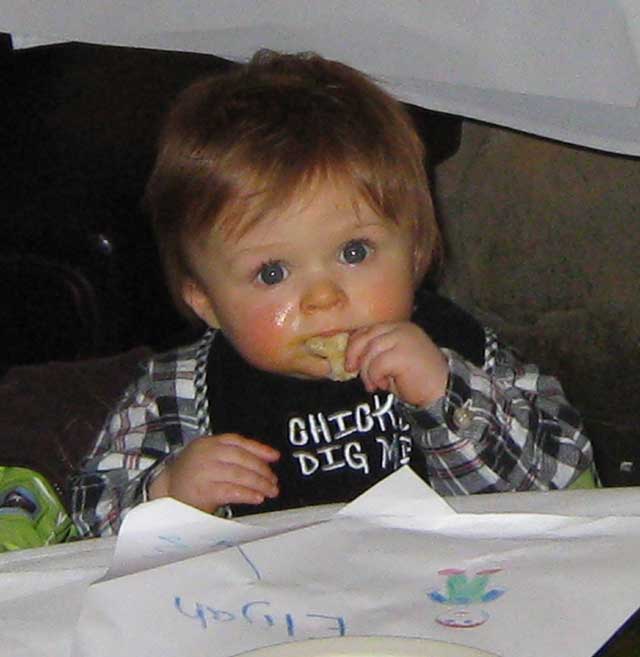 Mmmm, I like Macaroni Grill!
Jar lids are fun!
Updated February 14, 2009
Hat hair, and check out that tooth!
Updated February 11, 2009
Finally, a winter thaw. Let's go for a ride!
Taken February 8, 2009
First Portrait Sitting, Taken the First Week of February, 2009

An Extraordinary Series Taken By Our Friend Joanny
Click any thumbnail image for a larger photo
Cell Phone Picures Taken February 6, 2009
Elijah Digs Mirrors!