May 16, 2009: Warm and breezy with the threat of rain never realized. The sun came out, the sunscreen went on, and the storms stayed away until late in the evening. A fine day for SAABS@Carlisle!
---
---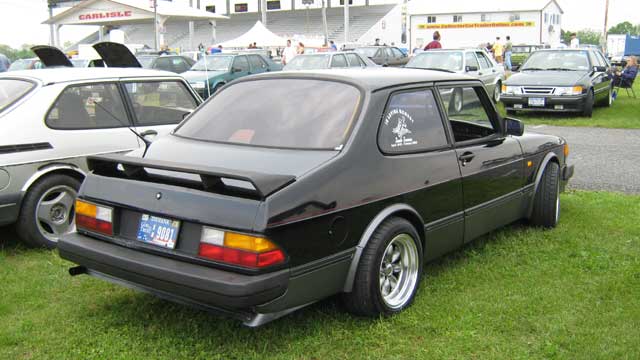 Perry's T16 Airlow '86 Notchback garnered a People's Choice Award
---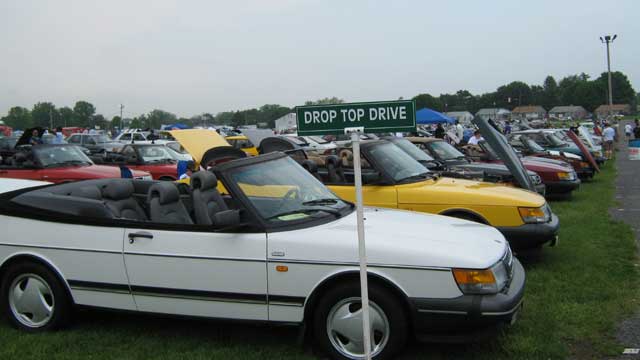 Anna's '93 CV leads the line at Drop Top Drive
---
Many classic 900s in attendance
---
And Viggens too
---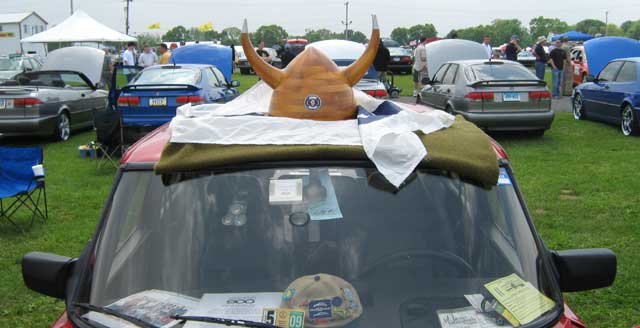 The BFH atop Chip's SPG
---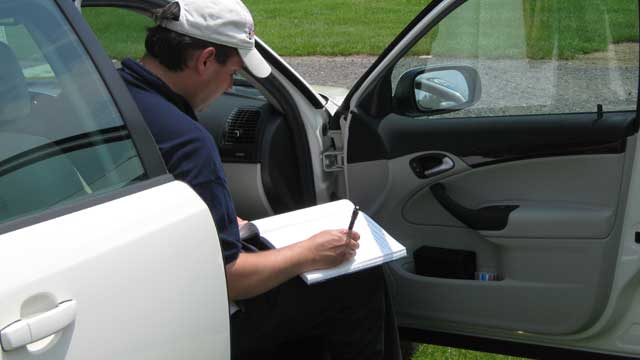 Chip adds his entry to the Bob Book while sitting in the front of Kevin's new 9-3 SC
---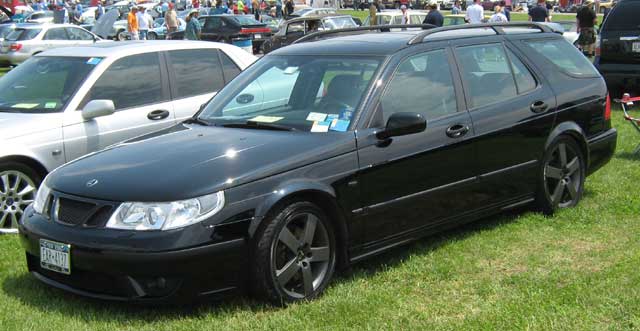 Stealth, right down to the smoked rims
---
Garys' latest acquisition, a beautiful Burgundy '77 EMS
---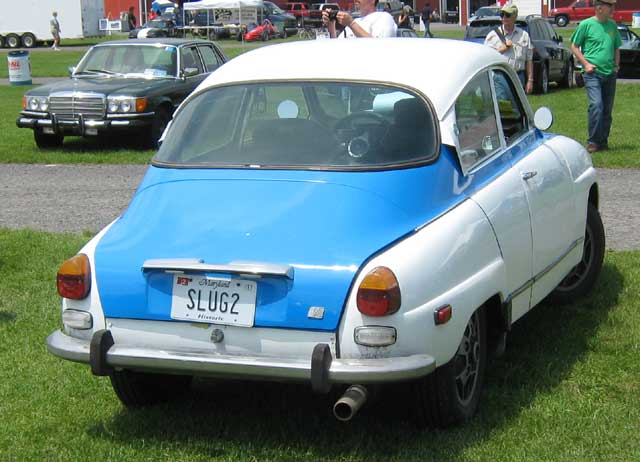 ---
Frank's rally car
More photos of The Rally Car
---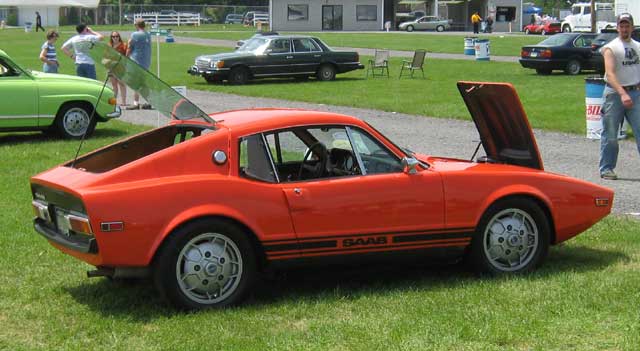 So Neat
---

---
At the Church of SAAB, wherein Chip gave a heartfelt tribute to Uncle Bob after which the People's Choice Awards were awarded.
---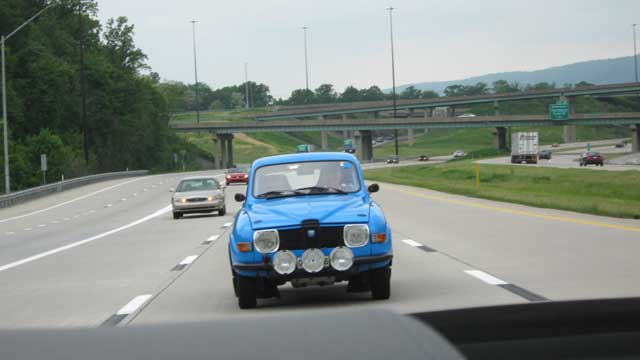 Caravaning home with The Rally Car
---
So it's [NS], but I love these things. And just in case you thought the new Mini is a small car...
---