May 21, 2011: Predominantly sunny with comfortable temperatures and apparently, a shower towards the end of the day.Sunscreen was definitely required. Overall, a fine day for SAABS@Carlisle!
---
9000s
---
New Gen 9
5
---

New gen 900s and old gen 9
3
s
---
SPG Row
---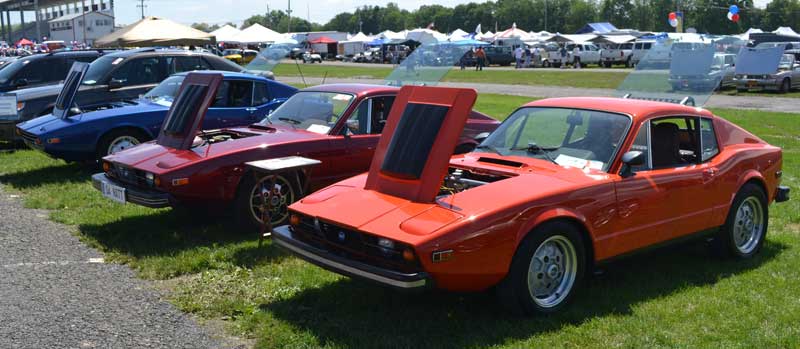 Sonetts
---

9
5
s
---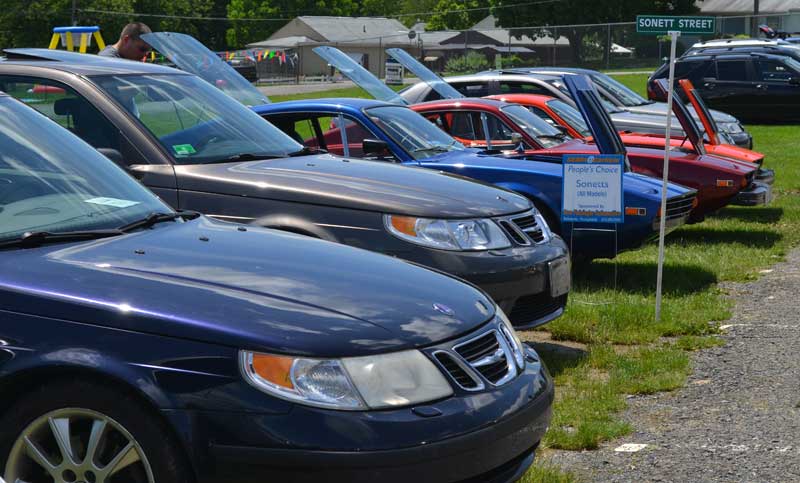 9
5
s and Sonetts
---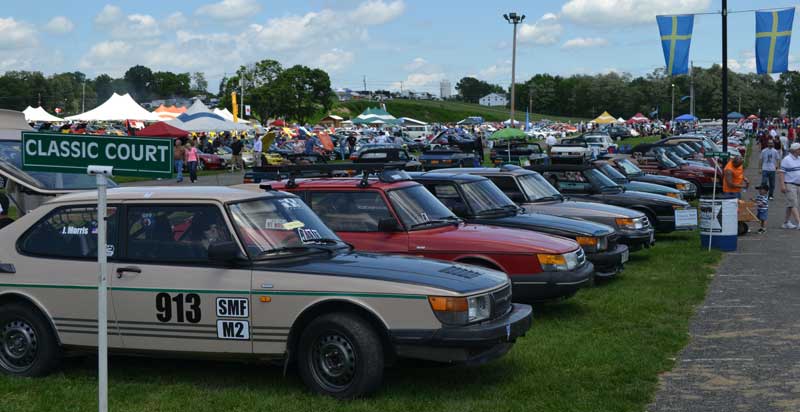 Classic 900s led by Jason Morris' racer
---
Good 96 turnout
---
96s
---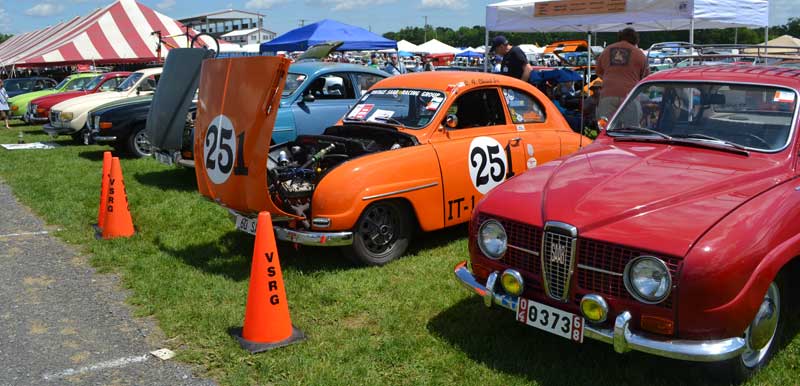 More 96s
(Watch Chuck wake up the crowd with That Darned Orange SAAB)
---
96
---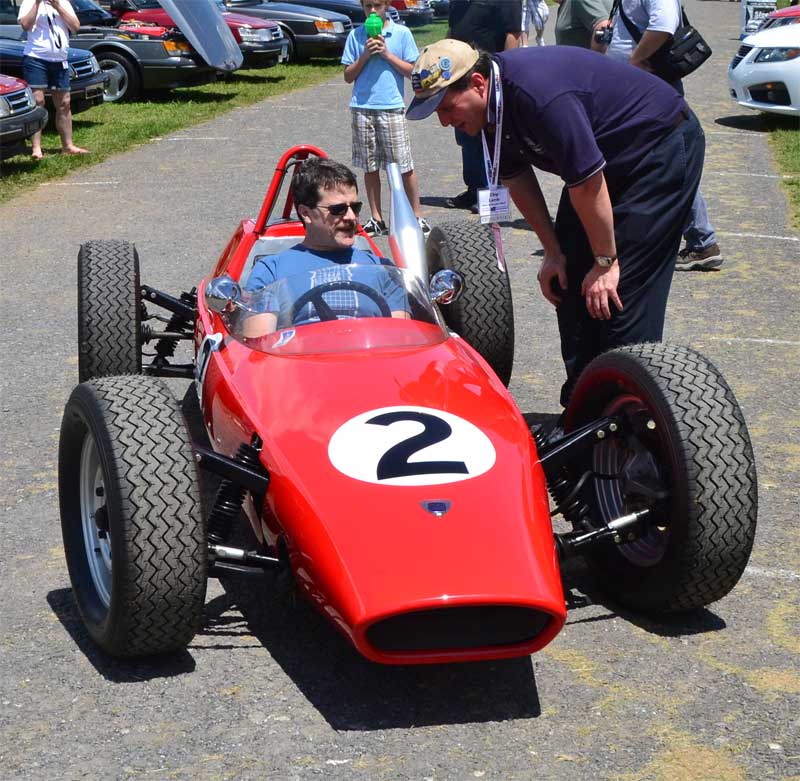 Bruce Turk takes the Quantum IV for a spin
(Watch Bruce Drive the Quantum)
---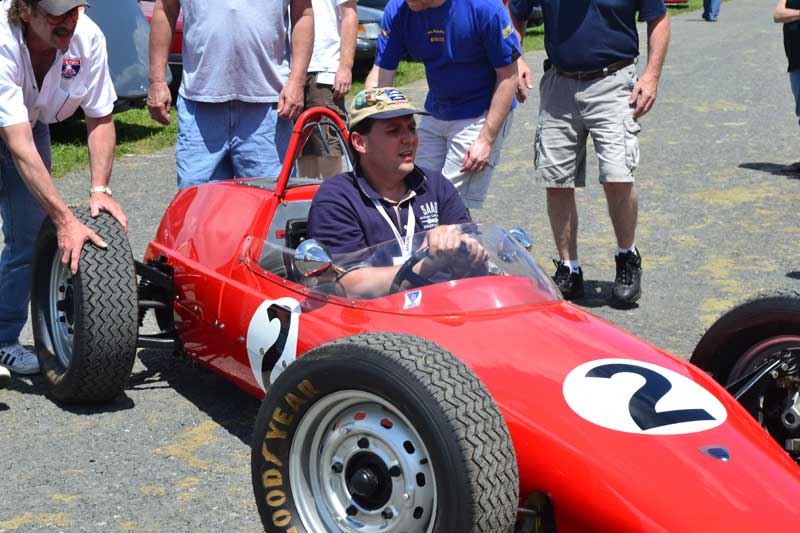 Chip Lamb gets a hand back into the pits
(Watch Chip Drive the Quantum)
---
Barber SAAB and Quantum IV with Bruce Turk thinking, "Now where was that clutch pedal again?"
---
9
4
X
---
A perfect day to ride home in this, until we got back to NJ where we learned how quickly we could remove the plastic clamshell covers to raise the top during a sudden cloudburst.
---
What in the world was this Jeep doing parked on the Saab field?
---
Could it have been the 2.3 Turbo! engine under the hood?
---
The owner told me: "We had a Jeep with no engine and we had a Saab Turbo! engine with no car, so we put them together." ! Reportedly, it goes a little better than the average Jeep...
---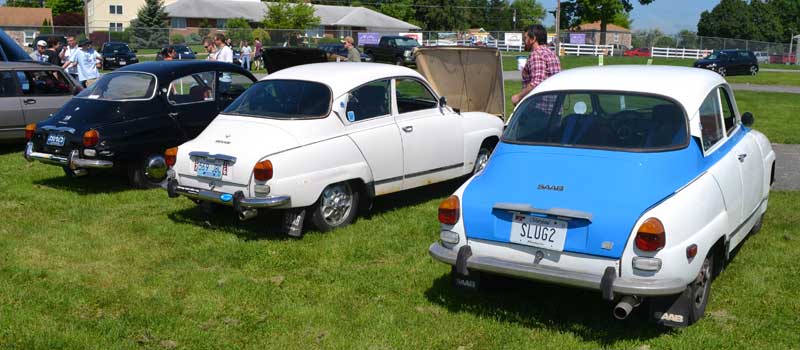 96s
---
Unusual ignition setup in SPG
---
How to travel in your 96...
---
Start with an aircraft style aluminum travel trailer with lots of rivets
---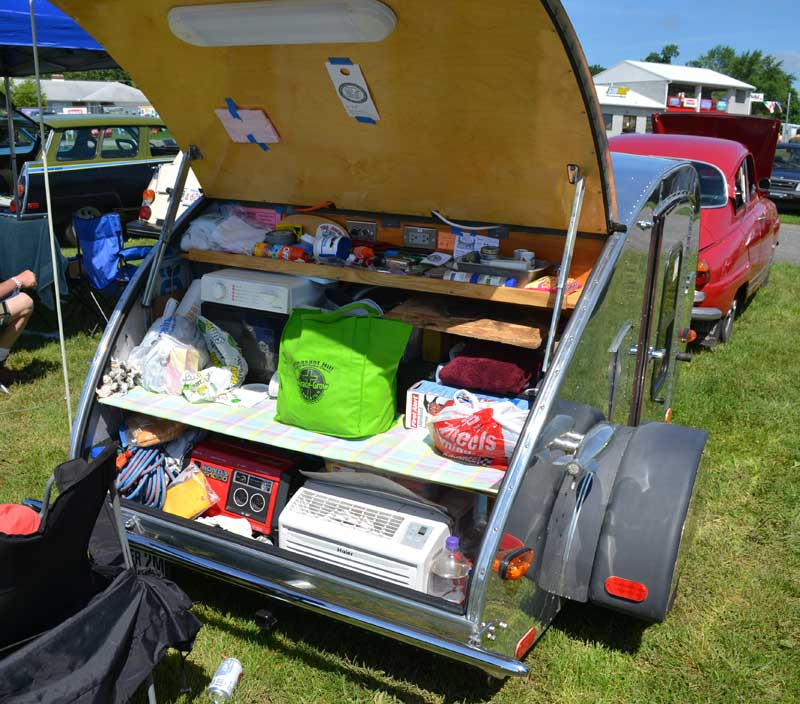 Don't forget the generator, air conditioner, microwave, and A/C power outlets.
---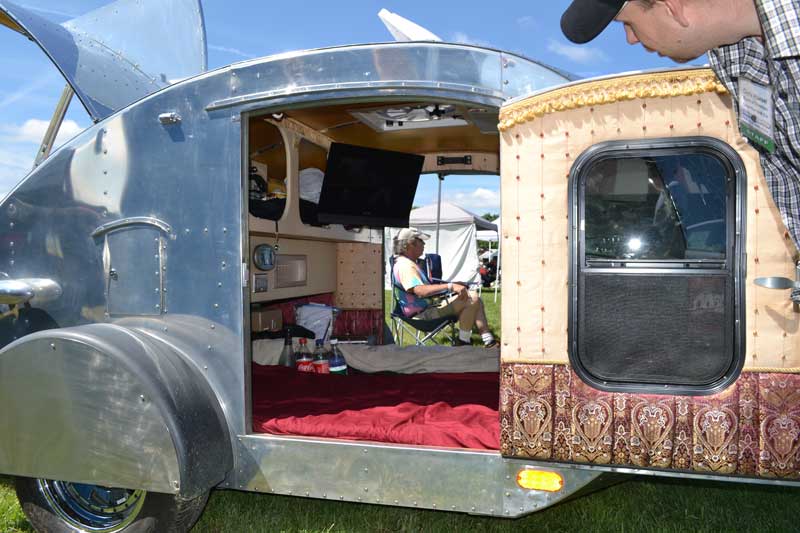 Add dingle ball upholstery, beds for two, A/C, powered ventilation, and working flat screen television. Only thing missing is the head!
---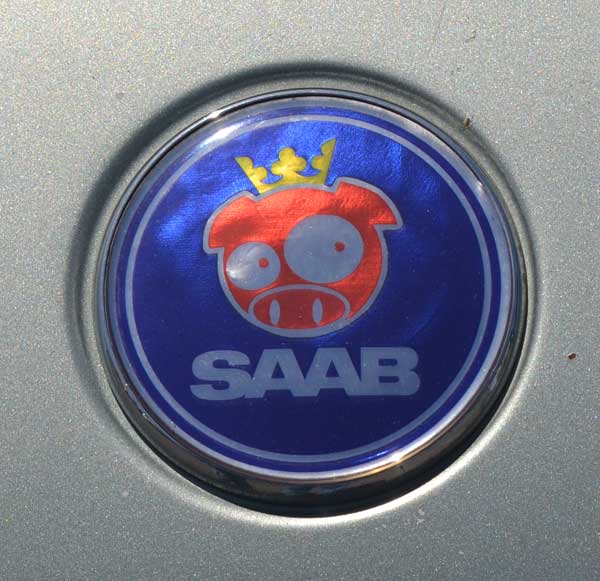 ---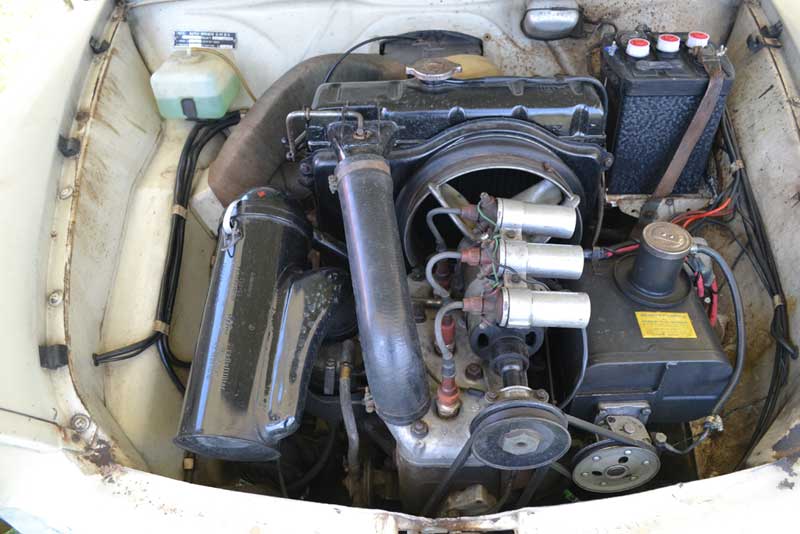 A look under the hood of a DKW with familiar looking 3 cylinder engine, radiator, and single overhead fanshaft. Anyne know the function of the large generator looking thingy on the fanshaft?
July 2011 Update from Steve Sears: That's the engine of my 1962 DKW Junior deLuxe pictured. The generator is located between the belt pulley and fan on the Junior. To the right is the oil injection pump, which was first installed on 1962 Junior deLuxes. The coils are mounted on the top of the generator.
---
A lineup of four new Fiat 500s. Alas, this is half a photo so I can only show you one...
---