SAABtoberfest 2K!


October 7, 2000



Thanks to Deb and Hubby Dean for another great tour!




66 SAABs (!) plus numerous spouses, SO's, friends and family members made for another great day for SAAB enthusiasts
(even if it did hail on us at lunch break).

Here are just a few memorable pictures from the event.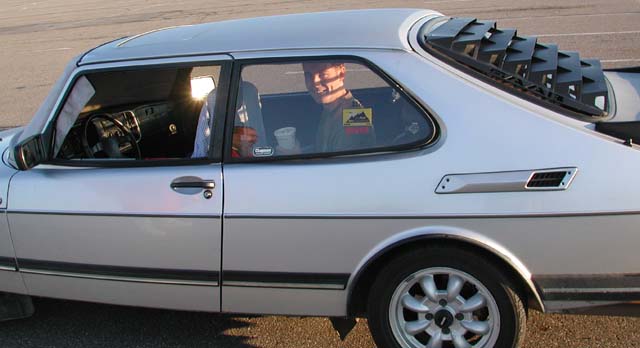 James Fox was first to arrive and slept in his car waiting for everyone else!





Old and new. a 95 wagon and a Sonett V4.




Leo O'Hagan and Bruce Turk discuss the finer points of the two stroke powerplant.




Larry West and his new (to him) '86 convertible.




Three Sonett drivers. Chris Moberg (Sonett III), Bruce Turk (V4) and Lewis Eig (Sonett II)





A vintage lineup at the start.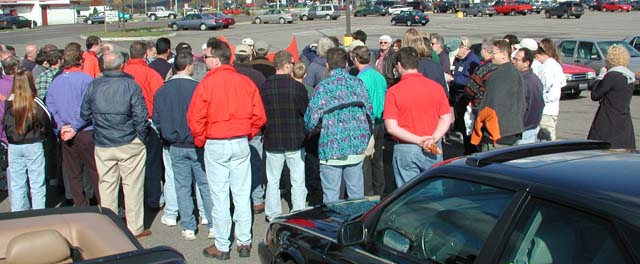 The pre-fest driver's meeting.




Kevin Quigley and Dan Tucker search for the elusive vacuum leak in Dan's new-gen 900 convertible. This went on for most of the day. ;-)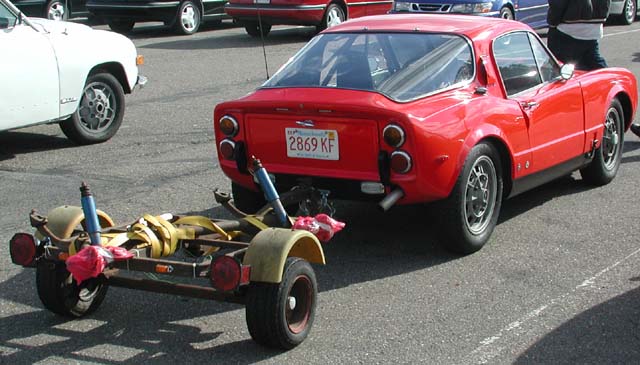 Who said Sonetts are not practical? Jon's Sonett won the highly coveted drool bucket award last year.




Dennis Kirchner poses with his convertible.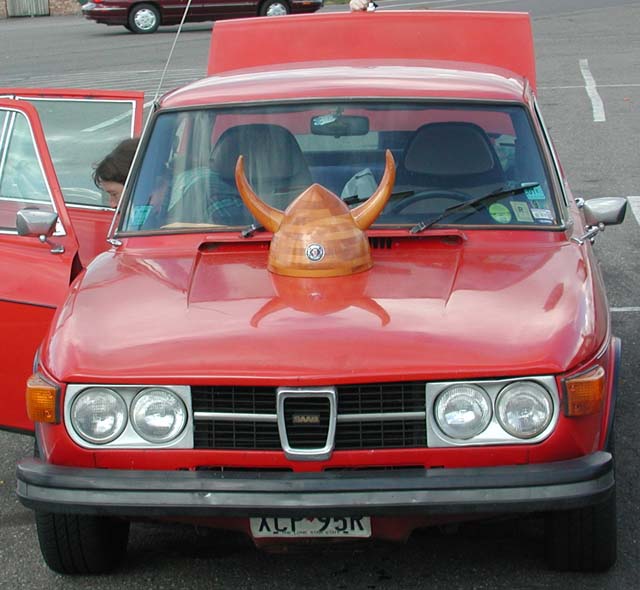 David Hattery's '74 99LE and the ubiquitous BFH.




Lining up for the start.





Three louvered C900 hatchback Turbo!s led group one. From the left, that's Deb's '85, James' '83 and Thor's '84.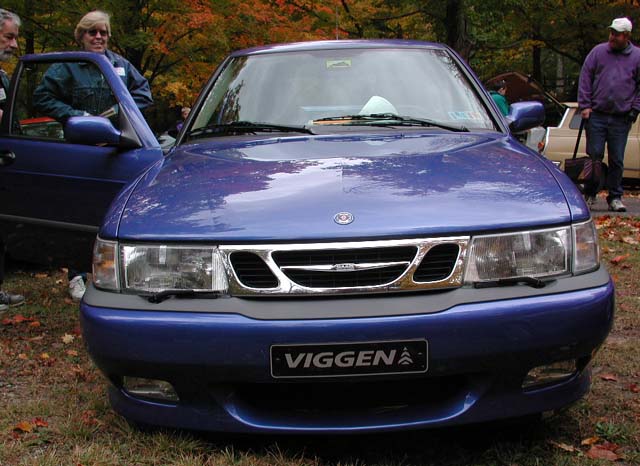 Bill and Joanne Clark's Viggen.




A viggen convertible




Dean Lusby and Larry West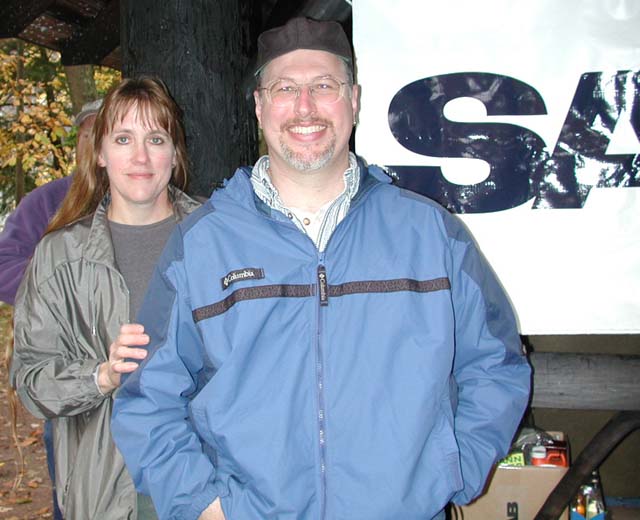 Our hostess and host: Deb and Hubby Dean.




Lunch break at World's End State Park where the weather alternated between sunshine and hail.




Old and new again. Bruce Turk's V4 shares the parking lot with two Viggens.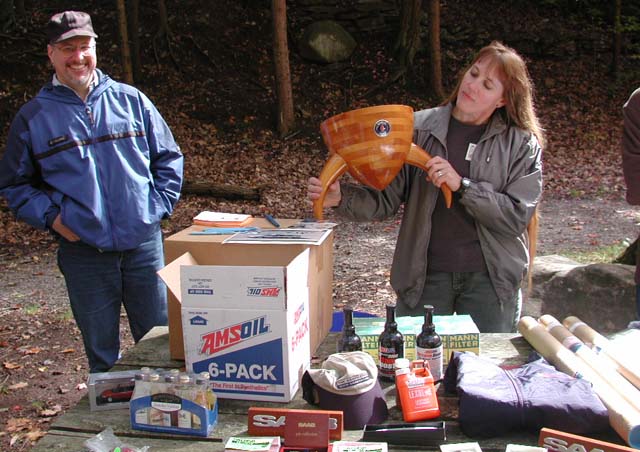 The raffle winners were pulled from the BFH.




Many, many SAABtoberfesters (and even some SAABtoberfest wannabes!) chipped in for Deb's surprise gift, a greasy, ready to install set of Big Fat Intercooler Pipes (BFICP) to give her that extra horsepower she so desperately needs.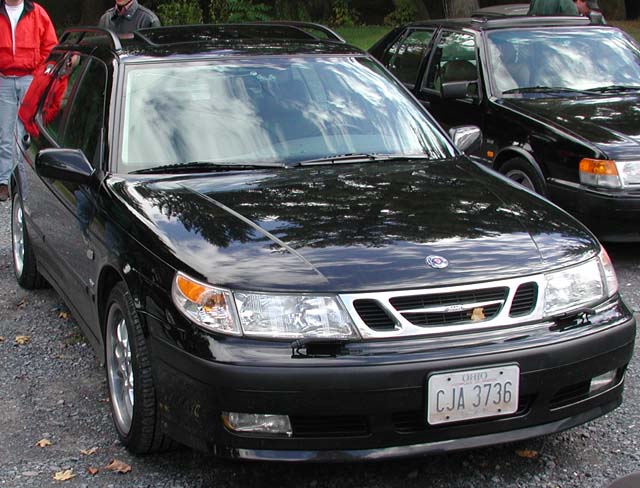 This awesome 95 Aero Wagon was simply bristling with electronic countermeasures. I can say no more....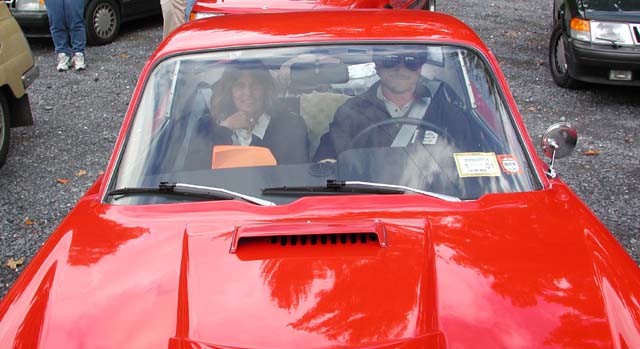 Bruce and Lori Turk prepare for the final leg of the day.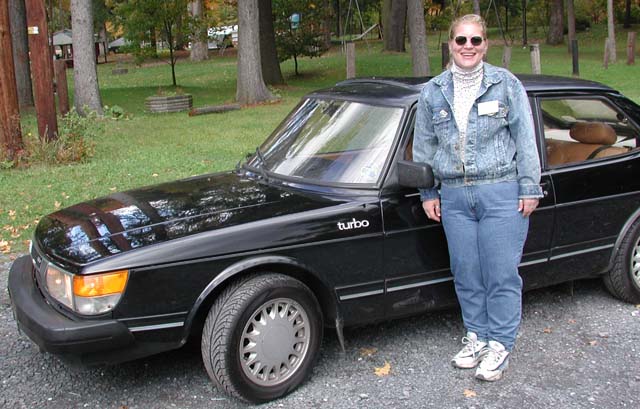 Turbo!s own Christine Krueger won (again) the award for longest distance travelled to SAABtoberfest, something like 849(!) miles from Atlanta, GA in her new (to her) '83 Turbo!.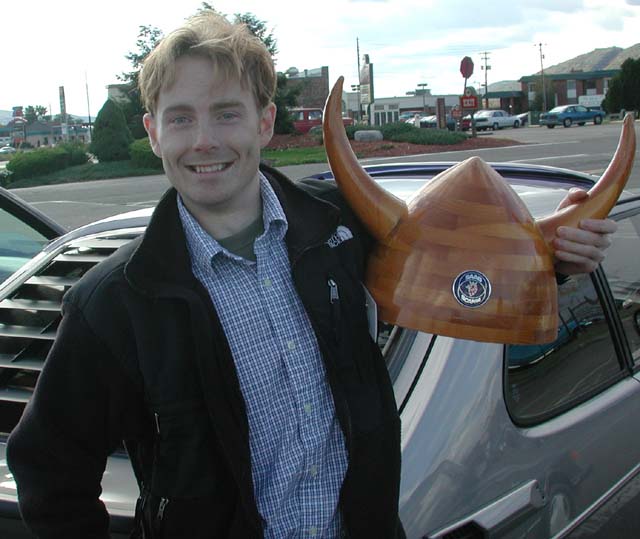 James Fox protects the BFH.




Presenting the winner of the SAABtoberfest 2000 Highly Coveted Drool Bucket Award, voted by 'festers as the car they would most like to own, Lewis ("it's just a car!") Eig and his Sonett II #000043.




Leo's Monte Carlo 850




Lewis' Sonett II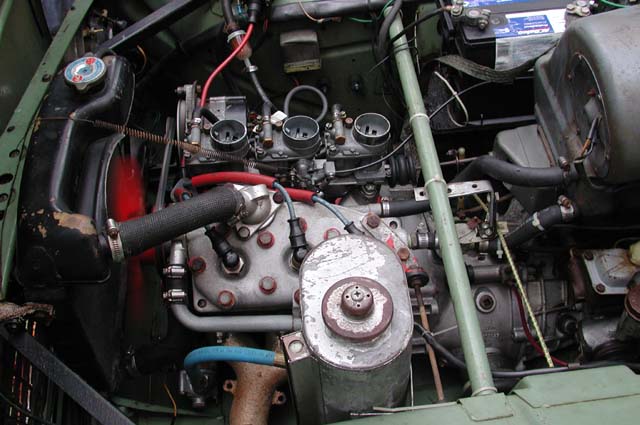 The engine room of Leo's Monte. Note the creative modifications to the carburetor. Note first, the spring running from the choke, over the top of the radiator, to the grill. This helps keep the choke closed. Note also the length of yellow bungee cord in the lower right hand corner; this helps the throttle to close.





A sampling of trunk emblems from models that took part in SAABtoberfest 2000: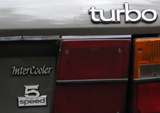 Enjoy some images from past tours!


Back to Thor's Page